PetAddon is your go-to resource for helpful pet tips, tricks, and FAQs on topics like accessories, training, grooming and more. We're NOT VETS, so you won't find medical advice here – just friendly tips to make your life with animals a little easier and a lot more enjoyable.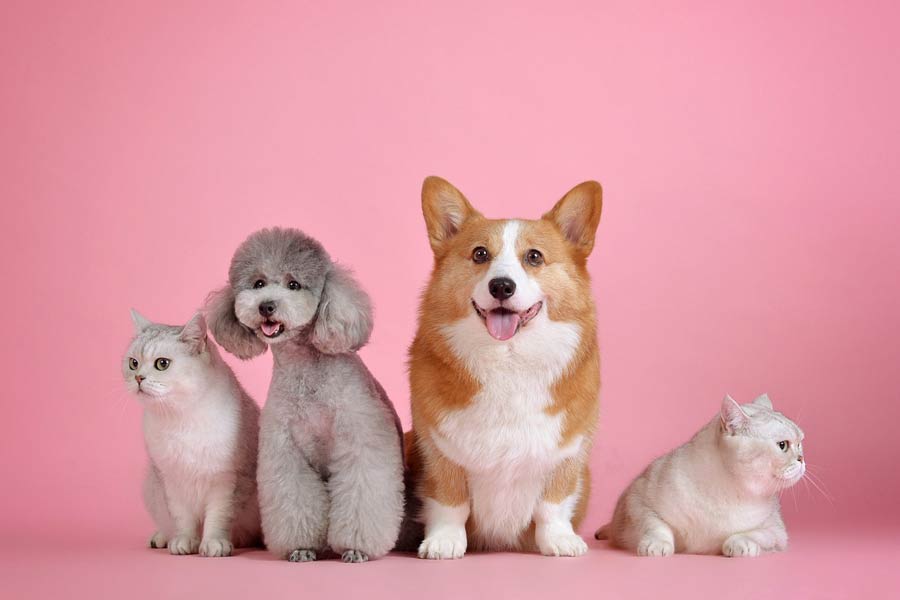 Why Petaddon?
Our goal is to provide useful information to navigate common questions and challenges of pet parenthood. No topic is too silly or small – we want to help you and your furry, feathered, or scaled friends live your best lives together.
We dish on the coolest, most innovative pet products and accessories out there. You'll find handy guides ranking the best beds, toys, travel gear, cleanup tools, and more. We scour the markets to find gadgets and gizmos that make pet care easier and enrichment more exciting.
In addition to pet care and accessories, we provide tips for petventures. We come up with a collection of pet-friendly destinations, outdoor activities, and adventure ideas that will have tails wagging with excitement.
So, whether you're a pet newbie or a seasoned pro, PetAddon has something for everyone. We're here to entertain, educate, and inspire you to be the best pet parent you can be.
Our Team
The PetAddon team is made up of devoted animal advocates who have years of experience living, working, and playing with pets. Our pack includes:
Kibson Amos: Founder & Chief Editor
Meet Kibson, the founder and a long-life animal lover! With his Rottweiler, cat, and pigeon squad, he's the self-proclaimed ringmaster of fur, feathers, and fun!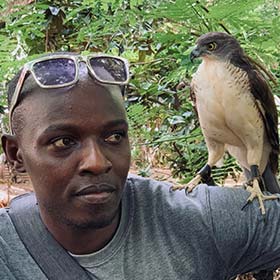 From the moment he laid eyes on his Rottweiler, Tyson, it was like puppy love on steroids! Tyson is a gentle giant, with a heart as big as his appetite.
Kibson swears they're practically brothers from another mother, and they share everything from snacks to secrets. You can often catch them goofing around in the backyard, wrestling for the title of "King of the Canines." Spoiler alert: Tyson always lets Kibson win!
But Kibson's love for animals doesn't stop there. Enter Whiskers, the mastermind behind the "cat-titude" revolution!
With a penchant for mischief and a purr that could melt even the iciest heart, Whiskers keeps Kibson on his toes at all times. Together, they've solved countless yarn-ball mysteries and thwarted the evil red dot's attempts to take over the world.
And let's not forget about Sir Squawksalot, the suave and savvy pigeon who perches atop Kibson's window sill, surveying the neighborhood like a feathered vigilante. Kibson swears Sir Squawksalot communicates telepathically, and they have deep discussions about life, liberty, and the pursuit of the perfect breadcrumb. If only they could translate those chats for the rest of us!
When Kibson isn't busy playing fetch with Tyson, cleaning up Whiskers' latest art project, or deciphering Sir Squawksalot's coos, you can find him exploring the wonderful world of pets. From animal behavior to the latest pet gadgets, Kibson's always eager to learn and share his knowledge with fellow pet enthusiasts.
His passion for pets is infectious, and he loves connecting with like-minded folks who understand that animals aren't just companions; they're family! He's got more stories to tell than there are dog breeds, and he can't wait to swap tales, tricks, and maybe even some training tips.
Whether he's cracking jokes about the trials and tribulations of pet ownership or sharing heartwarming anecdotes that make you say, "Aww," Kibson's writing will leave you with a smile on your face and a warm feeling in your heart.
So buckle up and join Kibson on this wild pet adventure! He's on a mission to make the world a better place, one wagging tail, one whisker twitch, and one content pigeon coo at a time. Together, let's celebrate the joy of having four-legged, two-winged, and all-around fantastic friends by our sides!
Lexie Jones
Introducing Lexie, a pet enthusiast with a passion for the pitter-patter of tiny paws! From fluffy felines to adorable rodents, Lexie's heart belongs to them all.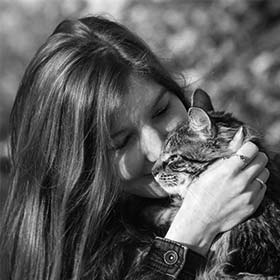 As a devoted pet parent to a delightful gang of pet rodents and a quirky bunch of cats, Lexie's life is a constant whirlwind of fun and furry adventures.
With years of experience and a keen eye for the quirky behaviors that make each pet unique, Lexie has become a seasoned pet whisperer.
Whether it's sharing tips for creating the purr-fect cat playland or unraveling the fascinating world of rodent antics, her writing is bound to whisk you away into a world of cuteness and curiosity.
When not doting on their fur babies, you'll find Lexie exploring new ways to enrich their pets' lives and sharing their insights with fellow animal enthusiasts.
So get ready to embark on a journey of laughter, love, and all things whiskers and wiggles with Lexie – a true champion of the furry and fantastic!
Technical & Media Specialists
Our team is also made up of web programmers, graphic designers, and digital marketers.
Together, we combine our collective knowledge and passion to create a fun, trustworthy site for fellow pet lovers.
How to Contact us
If you have any inquiries, queries or suggestions, feel free to contact us right away via  Email: help@petaddon.com. Alternatively, you can use our Contact Us Page to get in touch with us. We will get back to you as soon as possible.